It's been a while, but football is back. And with the imminent restart of the Premier League comes a return to action not just for players and fans, but for 7 million fantasy football managers too. With only a handful of weeks left in the season, there's not much time to climb the league table.
So what's the best way to pick up points fast? Frontier's data scientists have crunched the numbers to provide the answers: which strategy to follow to catch your league leader, and which players to pick to do it.
The busiest managers can jump straight to the tips, but to any budding data scientist, please do feel free to interrogate our data analysis in the Data Deep Dive further below – and let us know what you think!
The best strategy? Gamble on mavericks
Let's start by stating the obvious: to overtake the manager at the top of your league, you'll need to pick different players to them. 'Differential' players, as they're known in the fantasy football community, are key to success. But what type of players should you pick?
Those with a high average points tally might seem an easy starting point. But with a battery of statistics on player performance available online, it's unlikely there'll be a pool of untapped, high-scoring players that have not already been snapped up by other managers.
So, with only a few weeks left, it's time to roll the dice: if you want to move up the table, our experts suggest you pick maverick players with a high volatility of points. From a statistical point of view, gambling on mercurial players that have the capability of bagging super-high points totals is the most attractive strategy for the chasing pack at this stage of the season.
To explain why, here's an example:
'Fatter tails': How mavericks can help you catch up
Picture the scene: it's crunch time in your mini-league. To have any chance of catching the leader before the season ends, you need one of your differential players to score at least 12 points in the next Gameweek.
You scan your squad for players that the leader doesn't have. Who might bring in the points you need? You spot David Silva, the safe bet. Silva has been a solid pick, with consistent returns of 4 to 8 points most weeks. Sure, this gradual accumulation has helped you stay within touching distance of the top. But time is running out, and gradual accumulation won't help you now – will Silva score the 12 points you need this week?
Your attention turns to Paul Pogba, the maverick. He only bagged 2 points at home to Crystal Palace, but then scored twice away at Burnley and notched up a heavenly 13 points. He's inconsistent, but wouldn't Pogba be more likely than Silva to score those crucial 12 points?
The chart below compares the two players by showing their points distributions: the probability that they'll score a certain amount of points. Silva is more likely to score a decent total – 5, 6 or 7 points – but is unlikely to bag a super-high score. Pogba's distribution has a flatter peak, but 'fatter tails' – he's more likely than Silva to collect a low score, but also more likely to score a super-high total.
Fantasy Premier League: Adjusting your team structure for FPL Gameweek 6
Author: theathletic.com
Published: 08/26/2022
Review: 4.77 (550 vote)
Summary: Fantasy Premier League: Adjusting your team structure for FPL Gameweek 6 … The template formation at the start of the FPL season was 4-4-2, a …
Source: There are other differentials to consider for our forward lines, too: Roberto Firmino (£8.0m) has impressed while Darwin Nunez (£8.9m) has been suspended, with three goals and three assists, but there are question marks on who will lead the line …
Detail: https://theathletic.com/3557247/2022/09/02/fantasy-premier-league-adjusting-your-team-structure-for-fpl-gameweek-6/
Best FPL Tips, Advice, Team News, Picks, and Statistics from Fantasy Football Scout
Author: fantasyfootballscout.co.uk
Published: 08/21/2022
Review: 4.58 (296 vote)
Summary: FPL Gameweek 16 Scout Picks: 'Threemium' + five in defence · 423 · avfc82. Our final Fantasy Premier League player selection ahead of Saturday's deadline. Older …
Detail: https://www.fantasyfootballscout.co.uk/
11 things you HAVE to read before picking your 2022-23 FPL team
Author: planetfootball.com
Published: 12/15/2021
Review: 4.24 (451 vote)
Summary: 1. Rotate your goalkeepers and defenders · 2. Don't pick your backline from seven different clubs · 3. Spend your money in defence · 4. Consider …
Source: The best Fantasy players are those brave enough to avoid following what the crowd is doing – and, of course, make the right differential pick so think long and hard about who you spend your big money on – and don't be afraid to change things early …
Detail: https://www.planetfootball.com/quick-reads/eleven-things-read-picking-fantasy-football-team/
Fantasy Premier League – FPL Tips – Sportskeeda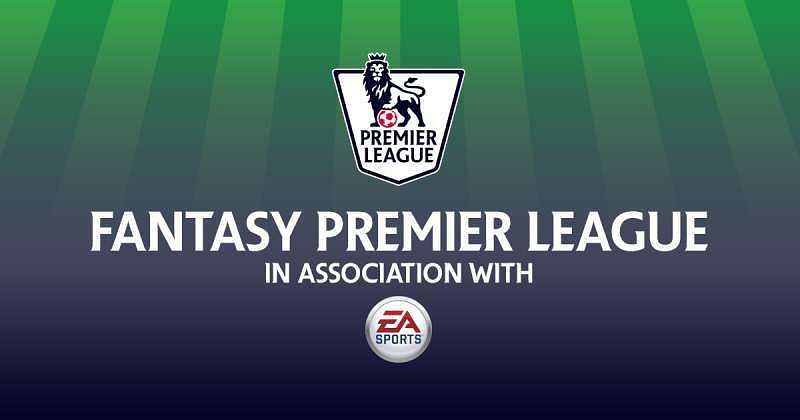 Author: sportskeeda.com
Published: 05/08/2022
Review: 4.16 (528 vote)
Summary: Rules for the initial setup of the squad: 1. The selected 15 players should be formed with a combination that consists of: 2 Goalkeepers; 5 Defenders; 5 …
Source: After creating an account, every participant is given a sum of 100 million pounds using which he/she forms a team consisting of 15 players. In this, the price of every player in the Fantasy Premier League Game varies from £4 million to £13 million …
Detail: https://www.sportskeeda.com/football/fantasy-premier-league
Fantasy Premier League 2022-23: Tips, best players, rules, prizes & guide to FPL game
Author: goal.com
Published: 05/17/2022
Review: 3.92 (511 vote)
Summary: From creating your team to using your wildcard, GOAL lists everything you need to know about Fantasy Premier League for the 2022-23 campaign.
Source: #FPL POSITION CHANGES 2022/23 (SELECTED)Forward ➡️ Midfielder:£6.5m – Saint-Maximin£6.0m – Rodrigo£6.0m – Hwang£6.0m – Joelinton£5.5m – AyewMidfielder ➡️ Forward:£9.0m – Jota£8.0m – Havertz£6.0m – MbeumoMidfielder ➡️ Defender:£5.0m – Canos£5.0m – …
Detail: https://www.goal.com/en-us/news/fantasy-premier-league-tips-best-players-rules-prizes-guide-fpl-game/blt624ac90bbee062ce